Endüstriyel depo ve raf sistemlerinin etkili yapısal tasarımı, imalatı, montajı ve kullanımı, söz konusu süreçlerde kalitenin artırılması ve sürdürülebilirliğinin sağlanması ve özendirilmesi, yaygınlaştırılması konularında çalışmalar yapmak üzere 19 farklı uzmanlık komitesi derneğimizin hedeflerine ulaşmasında aksiyoner rol üstlenmiştir.
Standards Committee

There are a number of technical standards related to engineering design, fabrication, assembly, fire safety, seismic safety, quality, occupational health and safety and warehouse logistics management. These standards are all vital for all the shareholders of the SRS industry including the users, suppliers, assemblers, recyclers and resellers. The role of the SRS Standards Committee is to keep track of all these standards on behalf of the shareholders, identify whether there is any room for improvement, inform the members on the latest changes and new developments and most importantly encourage the use of the standards throughout the Turkish SRS sector.
Structural Design Committee
As is the case with all engineering systems that are expected to safely sustain the structural actions (loads) applied, storage rack systems should satisfy minimum structural load bearing capacity criteria to avoid structural failure. This can be achieved by designing the SRS systems in accordance with certain structural design standards. These standards include technical rules for the safe structural design of the whole system and the members and connections that it consists of. Although a similar general approach is adopted in the design of SRSs as in the design of conventional civil engineering structures, certain technical characteristics peculiar to SRSs make the design approach different in those points of peculiarities. The main points, with this respect, are the unusually high system and member slendernesses, different frame behaviour under lateral loads including seismic actions and different loading conditions. Design approach specific to such important differences are addressed in the relevant national and international standards. The SRS Structural Design Committee has a mission to play a role in the promotion of the correct use of these standards, keep track of and inform the members on the changes and updates and in general raise consciousness throughout the sector regarding the use of the standards.
Test Committee
SRS Supplier companies both in Turkey and around the World produce proprietary members and connections for their SRS projects and this makes it difficult to apply a unified approach in the structural design of the systems. Based on this fact, the current standards include a number of mandatory physical testing of members and connections to obtain their structural strength. There are also descriptions for non-mandatory testing of other members and sub-systems for strength determination. Currently in Turkey designers of SRSs are either unaware of or have very limited access to such tests resulting in over-design or unsafe design of the systems. From this perspective the SRS Test Committee has a very important role to play in the provision of at least the mandatory test facilities for the benefit of the supplier and designer companies. Within its medium term agenda the committee has a plan to apply for funds to establish a basic test laboratory and put it into service in order to provide a means for correct design of SRSs. On the other hand, for quality control purposes such a laboratory is essential. Especially for supplier companies that have plans to apply for CE certification for their SRS products, the laboratory would serve to carry out and report the necessary periodic tests described in the standards.
Seismic Committee
The SRS Seismic Committee has a mission to focus on the earthquake behaviour of industrial storage rack systems. This includes earthquake resistant design of new systems, seismic assessment of existing systems, developing strategies for strengthening and rehabilitation and preparing the necessary guidance documents. The current official European standards related to seismic design and assessment of SRSs are fairly new and still under development. Also the existing rules cover only a limited number of SRS types including adjustable pallet racks and drive-in rack structures. On the other hand for building type automatic storage and retrieval systems currently there is no official standard. Hence the SRS Seismic Committee will play a role in keeping track of the developments on the seismic design of SRSs and inform the members of the developments. The committee will also organize consciousness-raising activities in relation to earthquake safety of SRSs.
Fire Committee
Warehouses are key elements of the logistics supply chain. For this reason it is vital to take every necessary precaution to prevent loss and damage to valuable stored goods as well as risk to life. With this respect one of the most important risks is fire. Warehouses have a significantly high potential for fire load and prevention and control or stopping of fire in a warehouse require technical expertise. The SRS Fire Committee has a mission to raise consciousness on this important topic among all related parties and also to provide the necessary know-how to be able to provide technical assistance needed.
AS-RS Committee
Automatic Storage and Retrieval Systems (AS-RS) are systems by which all storage activities are carried out through computer controlled mechanisms. These systems where full automatic stacker cranes travel along the narrow corridors are mostly in the form of a building structure. The most efficient solutions in AS-RS systems are achieved for building heights of more than 40m. Main activities of the SRS AS-RS Committee are engineering analysis and design, design of the mobile stacker cranes, software related to efficient storage management in AS-RS systems.
Quality Committee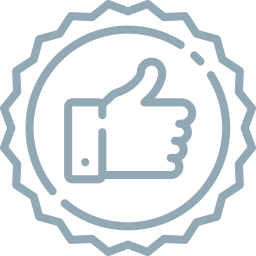 The SRS Quality Committee's primary focus will be the establishment of a quality certification program targeted mainly towards the SRS supplier companies. As part of the certification program qualified companies will be awared a "Quality Licence" issued by the association. Qualification will cover the satisfaction of certain technical criteria within a certain time period (e.g. annual) in the manufacturing and assembly activities of the company applying for a licence. In this way we believe that such a program will lead to a nationwide quality increase in design-manufacturing and assembly activites of the companies.
Periodic Control Committee
Periodic control and condition assessment of existing storage racking systems is one important item in the SRS User companies' agenda. Using SRSs in technically unsuitable condition poses high risks both for stored goods as well as human life. Rules for periodic control and condition assessment of existing storage rack systems are given in the related EN standards where a minimum of a yearly control is recommended and items to be controlled are described. Also more frequent in-house periodic controls are highly advised. SRSs are prone to various levels of damage in the daily operations. The condition assessment work will therefore include checking all critical locations within the system for potential risk bearing damages at element or system level. Apart from damage detection existing SRSs should be checked for their seismic performance. Currently codes describe procedures for determining the seismic performance of existing rack systems. So the systems can be checked to obtain indications of potential seismic risks. SRS Periodic Control Committee is focused on the aforementioned and dedicated to increasing awareness and consciousness in using more sustainable and safer storage racking systems.
Assembly Committee
The mission of the SRS Assembly Committee is to make research on up-to-date information related to safe and efficient on-site assembly procedures related to storage racking systems, compile them and disseminate the information through courses and seminars. In relation to this mission, one important goal of the committee is to start the Storage Rack Assemblers Certification Program (SRACP). Under this program storage rack assembly personnel will be trained to be able to carry out a more efficient and safer SRS installation and they will be given a SRACP Certificate. For the preparation of the SRACP program, the SRS Assembly Committee will be working in close cooperation with institutions such as ERF, RMI and SEMA.
Storage Machines Committee
Storage machines are key elements of the activites carried out within a storage warehouse. The correct selection of the machine type that would suit the type of storage racking system is important. For instance, the sizes of selected machines should not interfere with the geometric tolerances of the racking system. On the other hand safe use and periodic maintenance of the machines are other important issues that need attention. The SRA Storage Machines Committee will play a role in keeping track of the developments on storage machines and inform the members of these developments. The committee will also organize consciousness-raising activities in relation to safe and efficient use of the machines to help companies reach their cost-efficient sustainability goals.
Recyclers Committee
The mission of the SRA Recyclers Committee is to play a guiding role in the safe and efficient disassembly, transport, assembly and general conversion and recovery activities of used storage rack systems put up for sale by their owners. Conversion of used storage rack systems generally involves making modifications in the existing geometry of the systems and hence need to be re-designed for structural safety. Hence companies dealing with such conversions (recyclers) need to be aware of the potential risks. The SRA Recyclers Committee has a high opinion of the activities carried out by SRS recycling companies in terms of their indirect contribution to a more sustainable environment.
Occupational Health and Safety Committee
Storage warehouse activities can be regarded as potentially risky in terms of occupational health and safety (OHS) issues. Through measures taken by the warehouse management related to OHS possible risks can be minimized if not completely eliminated. In this way harm to warehouse workers as well as damage to the valuable products being stored will be prevented. In line with the above mentioned facts, the SRA Occupational Health and Safety Committee has a mission to respond to the needs of the sector through educational and consciousness raising activities.
Warehouse Management Committee
Logistics supply chain covers all the activities starting from receiving of goods and products from a certain location or locations, keeping them safe for a certain amount of time and preparing them for delivery to a certain location and locations. As the second largest cost item after transport and delivery, for logistics companies, storage is an important item that should be managed effectively. With this respect issues such as reduction in customer order and delivery periods, technology used in the warehouse, choice and use of storage equipment, inventory management, workforce qualification and occupational health and safety have direct or indirect impact on the effective storage warehouse management. Keeping all these in mind, SRA Warehouse Management Committee has adopted, as a mission, to inform SRS user companies on the ways of more effective management of the warehouse storage activities, provide a platform for discussing the problems and to provide solutions and organize consciouness raising activities for companies that are planning for a more sustainable warehouse management.
External Affairs Committee
The main objectives of the SRA External Affairs Committee can be listed as; improve relationships with foreign institutions with a focus on industrial strorage racking systems, participate in on-going and future projects and activities (preparation of technical standards and research / development) particularly in Europe and the USA, apply as a coordinator or partner to new European Union projects on problems on SRSs, inform member companies of all the above.
Events Committee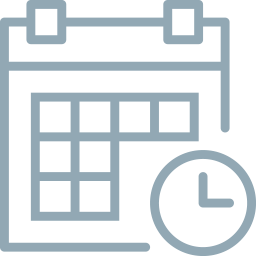 The SRA Events Committee has a mission to organize the following types of events within a year with the objective of promoting the sharing of information and experience among the SRS sector shareholders. The event titles are as follows,
Seminars, conferences and meeting on both national and international level
Participate in national and international sector fairs
Student competitions
Storage day
Publications Committee
The SRA Publications Committee has a role of putting into action the dissemination of information on national and international developments, work and activities of other SRA committees, news from SRA member companies, various case studies and technical and academic publications. The dissemination of the above would typically be in the form of online or printed magazines, reports, books, presentations as well as the association website. All other active SRA committees have a common mission of supporting the SRA Publications Committee.
Statistics Committee
Main objectives of the SRA Statistics Committee is to collect and compile up-to-date data and statistics related to logistics and storage sectors and share the information with its members. With this respect main titles that will be dealt with are general economic data, up-to-date figures related to the contribution of the logistics and storage sector to the gross national product (GNP), statistics regarding occupational health and safety, foreign data and comparisons with national data.
Education Committe
The SRA Education Committee is responsible for organizing educational and training activities (in the form of conventional or online courses) targeted towards the needs of the member companies and sector in general. The courses are delivered by either relevant committee members or by external training professionals (from private consultancy and training companies or from universities). Education and training program topics are determined by either suggestions from various SRA committees or proposals from member companies.
Legal Issues Committee
The SRA Legal Issues Committee supports primarily its member companies on conflictual technical issues regarding e.g. engineering projects, manufacturing or assembly by providing expert referees from among its related committees. On the other hand forensic engineering services can be provided for cases such as storage rack collapse caused by accidents, earthquake, a warehouse fire or due to incorrect engineering design and manufacture.